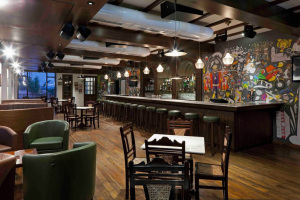 SinQ Hospitality Group's SinQ Beach Club has launched SinQ micro-brewery, which it claims to be Goa's first brewery. It is an in-house brewery at SinQ Beach Club at Candolim, North Goa. SinQ Brew is also the first ever micro-brewery in the world that doesn't require ETP (Effluence Treatment Plant).
Sahil Adwalpalkar, Director, SinQ Hospitality Group, says, "SinQ Brew is an in-house brewery at SinQ and we have launched it in association with HouseBrew. We are  inviting our guests for tasting of our very own beer, brewed in-house at SinQ. All the guests at SinQ can come taste a batch of Dark Ale."
SinQ Beach Club has been conceptualised keeping varied party moods in mind. It is an all time party club, offering customers the choice and environment to party day and night, both.
SinQ Brew will serve more than 15 international varieties of beer such as American Ale, Canadian light, Irish Stout, Vienna, Porter and Honey Beer. The micro-brewery has lots of world famous options to cater to the beer drinkers. The price of SinQ's in-house brew will be Rs 200 per glass, and Rs 750 for a five-glass pitcher, inclusive of all taxes.
Amit Adatia, brewer at SinQ Brew says, "All the popular beers will be brewed in the in-house brewing system from a premixed package. These packages will require only the addition of water and the appropriate brewer's yeast for the desired style and flavour."